Roma Victor!
Posted by: Archive Bot, 25 Nov 2005 20:56
The new MMORPG set in the 180AD Roman Empire, called
Roma Victor
has announced their long-awaited release date!
A limited number of pre-orders will be activated December 14th, 2005.
The game officially goes live on April 1, 2006!
The best part about this MMO is that there will be NO MONTHLY SUBSCRIPTION FEE to play!!
Check out the
Roma Victor Community
for more information on the details on this exciting new game!
Tags: Roma Victor
Comments: (0)
Congratulations Ta'lon and Yak!
Posted by: Archive Bot, 29 Aug 2005 03:49

The votes are in, and Avian Gamers Network has a New President!

Congratulations to Talon1977 for his election to President, and to bigyak for his election to Vice President.
Tags:
Comments: (0)
Keep your characters up to date.
Posted by: Archive Bot, 12 Aug 2005 02:32
In the next week or so, we will be adding some new tools to the site for Guild Leaders to use. As a part of these new tools, it will be up to the Guild Leadership for the individual guilds to grant access to their private forums (Sentinels private forums etc), instead of this task being manually preformed by the Site Admins.

When this new system is added to the site full-time we will be clearing the access lists to these private game forums and it will then be up to the guild leaders to reapply access.
This will be a quick process for the leaders to perform, but in order for them to grant access to a member, that member must have at least one character listed on the site, for the appropriate game, for that guild.

For example to regain access to the Sentinels of Avian private forum, you must have a WoW character created on this site. This character can be "Active" or "Inactive" (an Inactive character will only be listed in your forum profile, not on the forums or elsewhere).

To ensure that you regain access as quickly as possible when the change occurs, please check now that your Characters are up to date.

To get to the Character management page, you can use the "Misc Tools" to the left or the "Edit my Characters" link on the forums.
To access the Character management page, you must be a member of Avian Gamers and be logged into the site/forums.
Tags:
Comments: (0)
The Presidential Elections are here!
Posted by: Archive Bot, 09 Aug 2005 00:57

Attention Avian Members! It is time again to elect a new President. The incumbent President has Chosen not to run again, which leaves the field wide open.

Please go to the Private Member forum and look at the Presidential Election – Official Announcement post for additional information.

Tags:
Comments: (0)
Sentinels of Avian!
Posted by: Archive Bot, 27 Jun 2005 21:56
Please go to the SoA Forums for Important Information concerning guild leadership.
Tags: World of WarCraft
Comments: (0)
Sentinels of Avian list of Level 55s and over
Posted by: Archive Bot, 24 Jun 2005 03:20
The list of those who have achieved level 55 and over in SoA is getting bigger each day. Congratualtions to all of those who've achieved this goal, and good luck to all of those still working your way up!
Tags: World of WarCraft
Comments: (0)
AVIAN has moved to Tatooine (updated)
Posted by: Archive Bot, 31 Mar 2005 05:42
Avian Technology and Trade has now made it's home in Tusken's Bane, on Tatooine.

This move will provide Avian with more traffic for our Vendors, as well as a convenient location on a very popular planet.

Please contact Gui-Jan or Moge in game or on these forums for assistance in moving or with questions about Tusken's Bane.
Tags: Star Wars Galaxies
Comments: (0)
All system operational.... well, almost
Posted by: Archive Bot, 29 Mar 2005 10:34
Well, what can I say?
The Hamster got a nasty disease and the vet had to put it down. We didn't even get to keep the body to bury it!
But we had a photo of it from a few weeks back, so at least we will always remember what it looked like.

So we then went out looking for a new Hamster, and we thought we'd found a really nice one. It had a nice shiny coat and lovely white teeth, but it was a bit odd in it's own way. When we put it to work its left side didn't really work in tandem with its right side. So, even though the wheel turned, we decided to shoot that one square between the eyes.

Then we found Robo-Hamster. It's mean, lean and gets the job done nicely.

And so... yeah, we had a few problems with the site, but sure isn't it all sorted now! Mostly.

We lost some data. The content of the forums is from the 25th of March, the rest of the site from the 16th. But we've had much, much worse in the past, so get over it :).
We have a few things to tidy up but everything should be good to go.

Tags: Site
Comments: (0)
Board of Directors Nominations
Posted by: Archive Bot, 02 Mar 2005 22:32
Nominations for the Board of Directors elections are being held this week! If you wish to participate Avian's leadership positions, now is the time to nominate yourself. If you wish to do so, please visit your Section Archive where you will see the option to nominate yourself. Good luck to all! The nomination period will only last through the end of the week.
Tags:
Comments: (0)
Congrats to Saucon21!!
Posted by: Archive Bot, 14 Feb 2005 22:53
Saucon21, one of our Avian Gamers, and a member of the World of Warcraft Wing (Sentinels of Avian), now has the
highest ranking character in Avian
as well as being the
first Avian to reach Level 60!
Here's a screenie of his character,
Easton
...
Again congratulations to Easton for his accomplishment!
Tags: World of WarCraft, Sentinels of Avian
Comments: (0)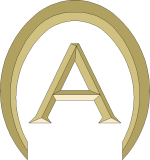 RSS Feed
Latest Posts:
Latest Comments:
Blog Post Categories: