Wow, where to start...
Posted by: Archive Bot, 30 Sep 2006 13:24
LOTS happening in the Sentinels of Avian.

~alliances
~end game raids
~new friends
~LOTS of new people coming to the guild


We've made our first treks into MC and have managed to down 4 bosses. ( we have problems with GArr but that will change) The guild called "The Outcasts" have been instrumental in helping us reach these goals. Lots of new faces around and some old ones popping back up. It's a great time to be a Sentinel.

As always, we are recruiting all classes, levels, specs, etc. Please, If you are looking for a CASUAL guild, take the time to check us out.

Fight the heathens!
Tags: World of WarCraft
Comments: (0)
Current version of the Charter
Posted by: Archive Bot, 14 Aug 2006 07:36
The current version of the Avian Charter (which the BoD had been reviewing for a while) is now posted at http://www.avian-gamers.net/forums/viewtopic.php?t=16965 - we'll link it to the left soon.
Tags:
Comments: (0)
Happy Birthday Avain! 5 years old... some time last month
Posted by: Archive Bot, 12 Jul 2006 19:22
Okay, so none of us old fogies can't quite remember the actual date this fine group of degenerates was formed all those eons ago. Just goes to show that The Grind© really can have an ill effect on the aul noggin.

But sometime in early June 2001 is as a safe bet as any.

So that means we are now Five Years Old!! /party

I'm sure a few of us are surprised we made it past five months let alone this long.
And in true Avian tradition, we were late to the party! Most likely too busy whacking foozles off on some imaginary plain of existence to take any notice.

For my part I'd like to thank all members past, present and hopefully future for making this a great place to hang out the last few years, and with any luck a few more to come. You've all sucked up my time that could probably have been well spent doing something much more interesting!!1! But where would the fun be in that...

/chant "Five more years!"
Tags:
Comments: (0)
New Member Update!
Posted by: Archive Bot, 12 Jul 2006 08:51
Tags: World of WarCraft
Comments: (0)
Director Nominations now open
Posted by: Archive Bot, 29 Jun 2006 02:59
It's election time again! Beginning today is the 2 week election cycle for new Section Directors.
To nominate yourself please visit the Section Archive page.
1 week nominations followed by 1 week of voting.
Tags:
Comments: (0)
Sentinels of Avian is Now Recruiting All Classes!
Posted by: Archive Bot, 23 Jun 2006 09:19
Casual players look no further! We're the guild for you. Make your way to the forums now and post an App. We're taking any class, any spec. Give us a /tell in game and we'll get you started.



Tags: World of WarCraft
Comments: (0)
For those *still* using the old domain name...
Posted by: Archive Bot, 13 Mar 2006 20:31
In the next few days the old swg-avian.net domain name will no longer be supported. If you are still using it, you should switch over to using the avian-gamers.net domain now.

Go on! All the cool kids have done it.
Tags:
Comments: (0)
Time again for that Democratic Process we call Elections
Posted by: Archive Bot, 22 Feb 2006 00:40
Yes, it is that time again.

Time to vote for your representatives.

Our next Elections to determine the Director for each Section will begin with the Nomination Week, starting February 27th, immediately followed by a week of voting.

Our next Election to determin the President of Avian will begin with the Nomination Week on March 27th, followed by one week of Debates, and then a week of Voting.
Tags:
Comments: (0)
Interim Presidential Election has begun
Posted by: Archive Bot, 28 Jan 2006 06:31
All members are urged to participate in our new Presidential Election. If you would like to run for President please nominate yourself via your Section Archive.

More details to follow.
Tags:
Comments: (0)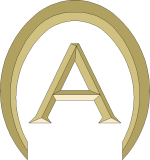 RSS Feed
Latest Posts:
Latest Comments:
Blog Post Categories: