swg-avian.net is now avian-gamers.net
Posted by: Archive Bot, 13 Feb 2005 18:05
Time to update your bookmarks to point to our new domain name http://avian-gamers.net.

Our old domain should be pointing to the new, but there may be a few dead links for a day or so as we iron everything out.

There will also be a small blip in the cookies for your first visit or so, as we change the settings.
Tags: Site
Comments: (0)
Kingdom of Loathing!
Posted by: Archive Bot, 18 Jan 2005 23:12
If you are short on time but addicted to RPGs, try the browser-based "Kingdom of Loathing!" It's one of the most original RPGs ever made, and Avian now has an Official KoL Wing! For more information, check out the Avian Forums, and don't forget to visit the KoL website, http://www.kingdomofloathing.com!
Tags:
Comments: (0)
Is your character active?
Posted by: Archive Bot, 02 Dec 2004 05:49
The character management page has been updated so that you can declare if each of your characters is active or not. This is to clear up some clutter with listing characters while viewing threads, and will also be used in future tools to better assess how many active players there are per game at a given time.

Inactive characters will be removed from your character listings in threads, but all of your characters will still be viewable by others via your profile.
Currently all characters are active by default, so if you want to make one of your current characters inactive, go to the character management page to update the settings.
Tags:
Comments: (0)
Avian Gamers Guild in World of Warcraft
Posted by: Archive Bot, 01 Dec 2004 03:07
Avian's World of Warcraft Wing, The Sentinels of Avian is now operating on the Dalaran server!! Rocklar, the newly elected Watchman (in-game Wing leader) will be supported by two Perimeter Guards (vice-leaders) - Arindel and Tobiasds. Any questions about the in-game operation of the Sentinels of Avian can be directed to any of those three members.
Tags: World of WarCraft, Sentinels of Avian
Comments: (0)
WoW Beta Ends
Posted by: Archive Bot, 18 Nov 2004 23:30
It's a bittersweet end to a fun time in the Beta test phase for our World of Warcraft fans. Avian had many members who were able to participate in the WoW Beta, and as a result we have acquired a wealth of knowledge about the game, as well as a treasure trove of screenies!
November 23rd
is the release date, and Avian Gamers Guild will be ready!
Tags: World of WarCraft
Comments: (0)
Avian Has New Wings!!
Posted by: Archive Bot, 18 Nov 2004 00:18
It's official! The Avian Gaming Guild now has two official new "Wings." Once it was simply a Star Wars Galaxies Player Association, but Avian has now branched out into other games as well. The first Wings to sprout from our humble beginnings are the World of Warcraft Wing, followed by the Everquest II Wing.

Over the next few months, we anticipate seeing a few more new Wings pop up for up and coming games that are currently being worked on, or even some classics that still hold a following in our ranks.

If you are currently playing any of our three officially suppported games, or plan on playing them anytime in the future, or perhaps just want more information on these games, please don't hesitate to stop in and say hello in our Avian Forums!
Tags:
Comments: (0)
New application questions and some minor site tweaks
Posted by: Archive Bot, 24 Oct 2004 07:36
We have issued a new set of application questions that are more generic and so not specific to a single game.
This is to reflect the evolving state of the guild in moving towards a multi-game group, and not just focusing on SWG.

Further changes will be coming down the line including updating the Charter the forums and the site.

I've already implemented some rough updates to the site itself, and will continue to make more changes over the next while to make things more compatible for other games.

Tags: Site
Comments: (0)
Charter status
Posted by: Archive Bot, 31 May 2004 19:22
As noted in previous news items, the Charter has been revised in the last couple of months.
These changes have not yet been added to the site charter page, as we will be adding some extra behind the scenes code to make the charter easier to update in the future.

So just bare in mind that the charter you currently see on the site is the old one. We hope to have this updated soon. In the meantime we will post the current charter in the public general forums.
Tags:
Comments: (0)
Presidential Office and New Departments
Posted by: Archive Bot, 04 May 2004 03:28
Congratulations to our new President Angus MacGregor (Aedan, Iain) on being elected Avians 5th President. Congratulations also to Marrok who has returned for another term as the Vice-President.

Also, the new Departments are getting started up so if you're interested in helping out your guild be sure to follow up on the issue and get involved.
Tags:
Comments: (0)
Presidential Office, ACE, and the Charter Revision
Posted by: Archive Bot, 24 Dec 2003 23:17
Congratulations to Rocklar (Liro) for being elected as Avian's fourth President, with Marrok (Marrok/Bodoto) as his Vice President. Good luck to the both of them in the the next four months of their term.
The next Avian Crafting Exposition (ACE) with be January 11th at Avian City on Talus. There will be a huge raffle and tickets are now on sale. Please visit the thread:
Avian City, Talus ~Raffle information~
for more information.
Finally, our Charter is going to get quite the revision. Members, please read over the revisions and post your thoughts.
Tags:
Comments: (0)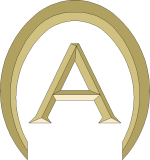 RSS Feed
Latest Posts:
Latest Comments:
Blog Post Categories: